Herb and succulent collections are added to Mitsuwa marketplace.
They are generally very strong and easy to take care of.  Water thoroughly when soil has become dry, and drain water well. 
Have fun putting some greens in your life:)
Mitsuwa Marketplace:
4240 Kearny Mesa Road, San Diego, CA 92111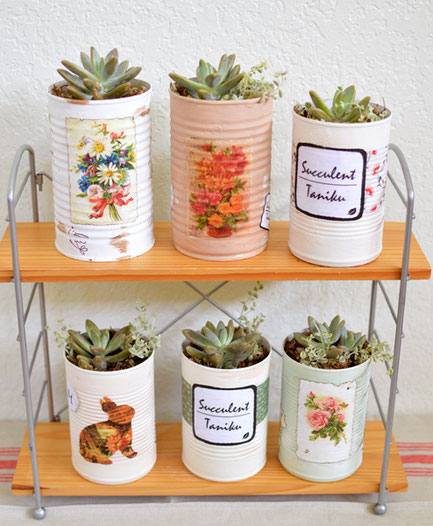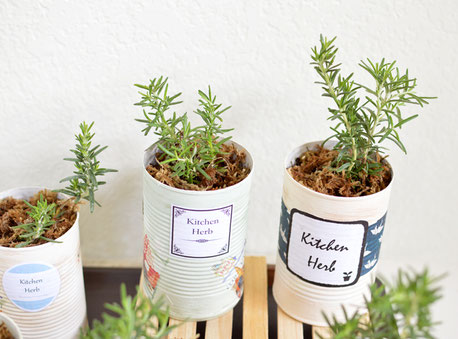 Reused cans are also handmade by Rin Flora.