Create a Japanese style inspired arrangement using fresh flowers and branches.   
No previous experience necessary.
Please join and enjoy flowers!!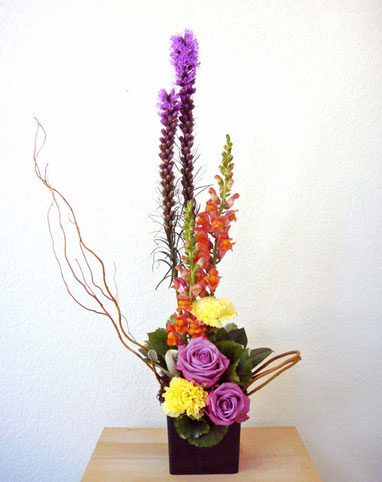 * Picture is a sample image.
Actual design and flowers used in lessons will be different.

Date & Time: 1/21/2016(Thu) , 1:30~3:30pm (No longer accepting reservations)
                                              (10:30am~ Japanese Class : go to page(日本語クラス))
Place: Azuna-Kai  ( 8305 Vickers Street #106, San Diego, CA 92111)
Fee: $60 (includes flowers and vase)
Payment: Cash or Check, due at the beginning of class
To Register:
Use the Contact Form or email to info@rinflora.com, providing your Name and Phone number.
You will receive an confirmation email. 
Registration deadline: 1/14/2016(Thu) (*No longer accepting for 1:30pm~)
Class space:  6 people (if participants are less than 3 people, class will be cancelled)
Cancellation Policy:
Because flowers and vases must be ordered in advance, please inform any cancellation 3 days in advance.

Otherwise, cancellation fee will incur as following:
・After 2 days before : 50%
・Without prior notice : 100%
Reminders:
Please bring flower scissors if you have a one. 
We will stop accepting reservations once all slots are taken.
If the class has been cancelled, an email notice will be sent to you by 5 days before the class.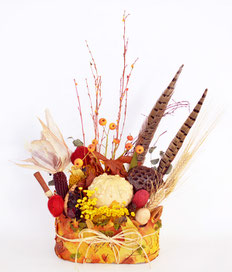 Upcoming announcement for event sales and workshops on Facebook. Please connect with Rin Flora's Facebook page to see latest updates!!