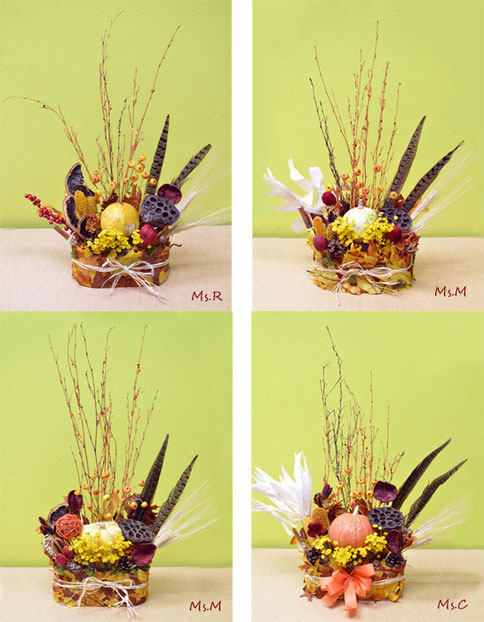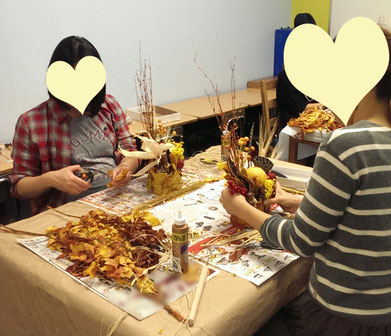 I held a Thanksgiving arrangement lesson early this week.
The lesson introduced the history of Thanksgiving, and meaning of using each material.
Although it was the first time the students had tried a floral arrangement, they all did a fantastic job!

I also received orders for this arrangement.
Thank you for attending the lesson and the order!