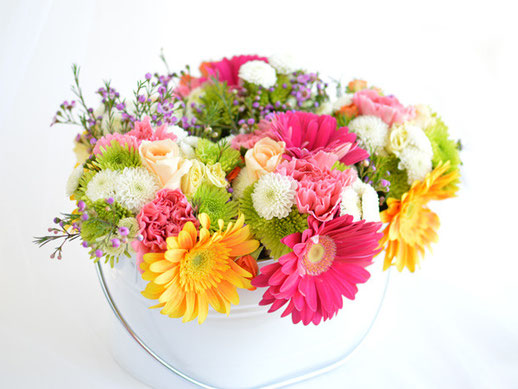 An arrangement style recommended for casual parties.
This arrangement consist of 5~6 individual mini-bouquets placed in a container. 
After the party, each mini bouquet can be used as a gift for your guests!
Rin Flora offers custom floral design for Birthday parties, dinner parties, anniversaries ...etc.
Please feel free to contact via email or contact form.
For more details, please check Service-Event.